Facial Thread Lift in Hoppers Crossing
A quick non-surgical face-lift with little to no down time!
The thread lifting treatment originated in South Korea (known for their industry leading rejuvenation treatments), where women (and men) prefer to do thread lifting instead of going down the surgical route. They love it for the natural effect and long-term prevention of premature aging. Minimally invasive surgery like thread lifts can achieve similar results to conventional plastic surgery but with less associated pain, less bruising, a shorter recovery time and very importantly, leaving almost no visible scar.
With conventional face lifts running into the tens of thousands of dollars, Facial Threads are also a much more economical and affordable option.
Facial Thread Lifts have been around for more than 20 years now and PDO Threads have become the material of choice.
PDO Threads are fine synthetic fibres made of a material called Polydioxanone, which has a long history of safe and reliable use in surgery as stitches to close wounds. This material will dissolve over time and be completely eliminated from your body.
Threads offer a non-surgical, injectable alternative to traditional surgical facelift procedures as well as having the potential to improve the condition of the skin. The treatment uses a series of threads positioned at specific areas of the face to lift sagging skin in your areas of concern. Strategic placement of the threads just beneath the skin, in the direction of youthful vectors help provide a new support scaffolding that also helps to stimulate collagen. The treatment objective depends on the type of thread being used:
Mono Threads – Skin rejuvenation, tightening and reconditioning eg. Reduction of fine lines wrinkles and improvement in texture by stimulating collagen.
Cog Threads – Reduction of mild-moderate skin laxity by providing mechanical support and physically lifting sagging tissues.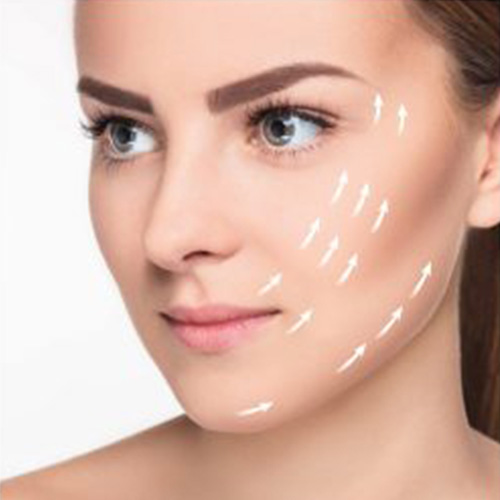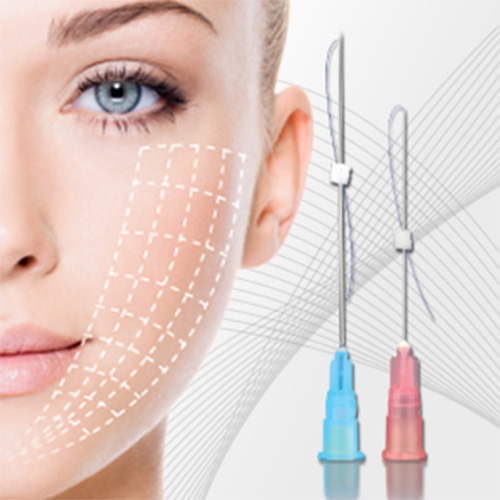 What to expect during the procedure
A complete consultation will review your health and medical history to ensure you are a suitable candidate to receive this treatment. After diagnosing the condition, Dr Vic will determine the type, number and position of Thread placement that will be required to achieve the desired results.
After disinfecting and anaesthetising your face, the PDO Thread is then placed under the skin using a disposable cannula or micro-needle, which should be completely painless.
Treatment time varies depending on the condition being treated but generally is between 30 – 60 minutes, after which you will be able to resume your every day activities. If the lifting threads are used then results will be apparent immediately after the procedure. With all Thread types however, collagen production takes time and results will continue to improve over the following 2-3 months, lasting up to 2 years depending on the nature of the treatment provided. The Thread itself will dissolve completely after about 6 months.
Are there Potential side effects?
Immediately after treatment, the area will still be numb for several hours and you should not eat, drink or manipulate the area until you regain sensation. The treatment area may be red swollen and bleed briefly and there may be some bruising.
After the anaesthetic wears off, there may be some transient pain and discomfort, especially a tight pulling feeling if you have had a lifting procedure. These feelings usually ease within a week and can be controlled with paracetamol.
Thankfully, PDO Threads have been shown to be very reliable and safe, yet all medical and dental procedures have the potential to cause unwanted side effects/complications. While problems are rare, the most common issues come from the injection process rather that the threads and can include redness, swelling, itching, bruising, bleeding and skin infection.
The cost of a facial thread lift procedure is very dependant on each individual patient, the number of areas to be treated and the number of threads required.
Treatments starting at $1,200
Book a free aesthetic consultation appointment now to discuss your treatment options and pricing.