Professional Teeth Whitening in Hoppers Crossing

If you've noticed your teeth aren't as white as they used to be, or you're just wanting whiter teeth, Opalescence tooth whitening could be the quick and simple solution for you! We offer in-chair or take-home kits so you have the option of what method will suit you best!
Don't wait any longer to get the whiter, brighter smile you've always wanted. Ask Dr Vic about Opalescence tooth whitening today.
Teaming up with your dentist is the best way to get the whitening results you want. Your dentist knows your oral health and can make recommendations that will allow you to get the best results in a time frame that works for you. Dr Vic can also help you understand how the whitening process works, monitor your progress, and treat any sensitivity issues that may arise.
What causes tooth discolouration?
Many factors make teeth lose their lustre. Genetics is one factor: some people just have whiter teeth than others.
A big contributing factor causing discolouration is our lifestyle choices like smoking cigarettes, eating dark foods and beverages including coffee, tea, soda and red wine. These can all stain your teeth. Age, some medications and tooth trauma can also cause discolouration.
What tooth whitening options do we offer?
In-Office
Take Home
Ready To Go
In-Office

Opalescence Boost is a powerful whitening treatment applied by Dr. Vic to ensure a safe and comfortable experience. The 1 hour treatments uses the active ingredient hydrogen peroxide to penetrate the tooth and break down discoloured molecules, achieving shades whiter teeth. In addition, Opalescence gel's include potassium nitrate and fluoride (PF). Findings have confirmed that these ingredients actually help to reduce cavities, minimise sensitivity, increase enamel hardness and improve the overall health of your teeth. Opalescence Boost is the fastest way to get the bright, white smile you've always wanted. With the highest peroxide percentages (40%) only able to be provided by a Dentist.
What does the treatment involve?
It's important that a complete check-up and clean be performed prior to your tooth whitening appointment. This will ensure you are a suitable candidate and to discuss realistic results for you.
A protective resin barrier is placed on the gums to protect the gums.
The first 20 minute application of the patented Opalescence Boost gel is applied to the teeth. (usually front upper and lower 8 teeth which are visible when smiling)
No lights or lasers are required which can dehydrate the teeth and cause sensitivity
The gel is removed and your teeth assessed in it's whitening progress.
A second 20 minute application of whitening gel is then applied.
The gel and barrier is removed and results of shades whiter teeth are immediate after your 1 hour treatment!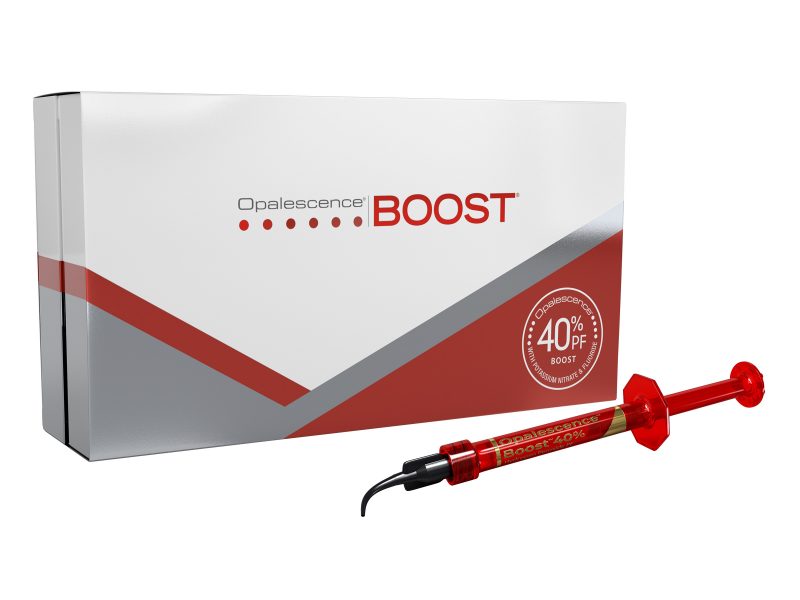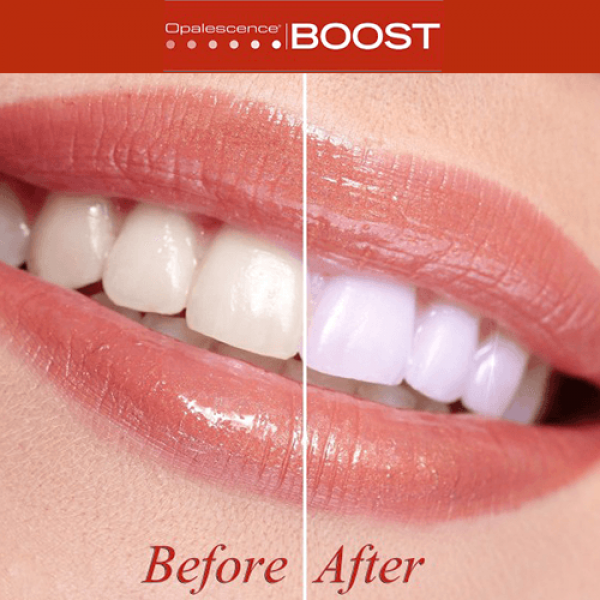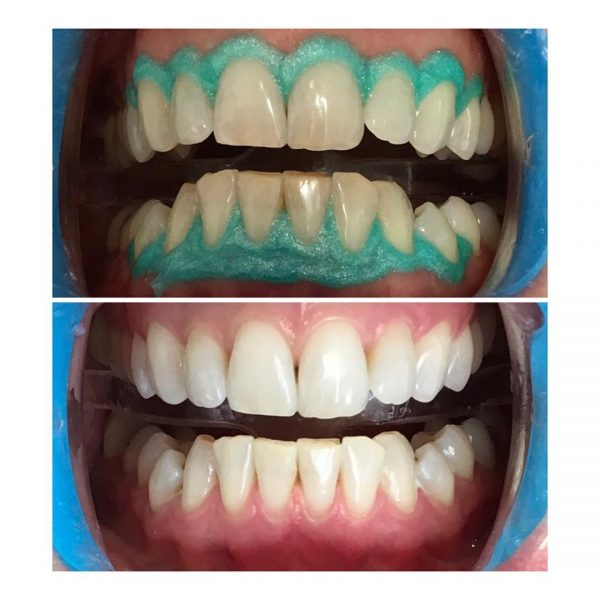 Take Home
Ready To Go