BBL Photo Rejuvenation and Pigment Correction

Sciton's Joule BBL is the world's most powerful IPL device on the market.
BBL's innovative technology sets new standards for the treatment of skin conditions associated with ageing, active lifestyles and sun damage. BBL has the ability to provide dermal renewal and the treatment of pigmented lesion, vascular lesions, and acne. And recently, studies have shown that Forever Young BBL has the newly recognised benefit of delaying skin ageing.
BBL light energy allows the appropriate wavelength to be selected to precisely treat your skin concerns. BBL uses broad spectrum visible and infrared light to selectively heat layers of skin, getting rid of undesired pigmentation, redness and other unwanted conditions. Your treatment will be tailored to match your skin's condition and your desired results.
The conditions treated with BBL include fine wrinkles, age spots, small facial veins (telangiectasia), rosacea, redness and flushing, freckles, brown spots, birth marks, port wine stains, red spots (haemangiomas), enlarged pores, burn erythema and hyperpigmentation.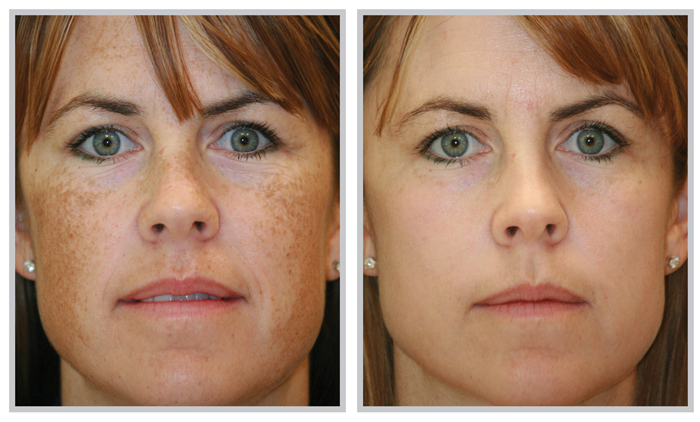 Usually 3 to 5 treatments, 2 to 4 weeks apart will be required to achieve desired results, depending on the severity of each person's skin condition. This non-invasive, gentle procedure has virtualy no down time. In most cases you will be able to return to every day life, apply makeup, and resume most activities.
Your thorough free consultation will determine if you are a good candidate for BBL. A personalized treatment plan will be decided upon taking into account the number and severity of skin conditions being treated, as well as skin type. Each session usually takes 20 to 60 minutes, with patients returning to normal activity immediately afterwards.
What does the treatment involve?
The procedure is gentle, non-invasive and safe. There should be minimal or no discomfort, however this varies from patient to patient and depends on the depth of the treatment. An anaesthetic cream may be used to minimise any disconfort.
Before treatment, a cold gel is applied to the treatment area and patients wear protective goggles. During treatment, the glass surface of the BBL handpiece gently slides across the skin. Light is delivered to the skin surface in precise pulses across the treatment area. Patients often describe a slight stinging sensation, like the snapping of a rubber band on the skin. Most individuals find this to be very tolerable.
After the treatment, you may experience some redness that should resolve within a few hours. For some pigmented lesions, you will see a darkening of the treated areas followed by a fading and flaking off at a later stage (10-14 days). Your treated skin will feel smoother, fine wrinkles and pores will be less noticeable, and sun spots or uneven pigmentation will fade. You will be sensitive to ultraviolet (UV) light and you must avoid direct sun exposure until fully healed. We recommend the use of Elizabeth Arden PRO cosmeceuticals to maintain your results and protect your skin form further sun and environmental damage. Sun tanning should be avoided for 1 month before and after each BBL session. A broad-spectrum sunblock with zinc oxide and/or titanium dioxide as the primary ingredients should be used on a daily basis.