The Hydrafacial MD in Hoppers Crossing

Not just a facial – Instantly visible results and healthy, radiant skin
HydraFacial is a breakthrough skin treatment that merges innovative technology with some key elements of an advanced facial to achieve longer-lasting results than a traditional facial.
The secret to HydraFacial is a patented spiral tip that can simultaneously exfoliate, clear blocked pores and deliver nourishing serums. By combining a number of proven techniques into one treatment HydraFacial achieves comprehensive results with less risk of irritation to the skin. Immediately after treatment there is an instantly noticeable improvement in skin tone and texture.
The overall goal of HydraFacial is to restore skin health. It is a medically lead treatment that is non-invasive and gentle. It is a clinically proven treatment that is highly effective!
A series of HydraFacial serums are delivered into the skin through the spiral tip, and vacuumed away along with loosened skin particles, black heads and impurities. Results can be seen instantly and you can get back to your regular activities immediately. Any redness will dissipate shortly after the treatment.
HydraFacial is performed using a vacuum based skin abrasion tip, known as the Hydropeel Tip. Throughout the treatment the process exfoliates while bathing the underlying skin with antioxidant serums and nutrients. The serums are delivered into the skin under slight pneumatic pressure to assist the formulations to achieve the optimal effect on the skin.
The serums are specially formulated to improve the appearance of fine lines and wrinkles, congested pores, hyper-pigmentation and acne-prone skin and leave the skin looking younger, fresher and more radiant.
Suitable for all skin types and complexions.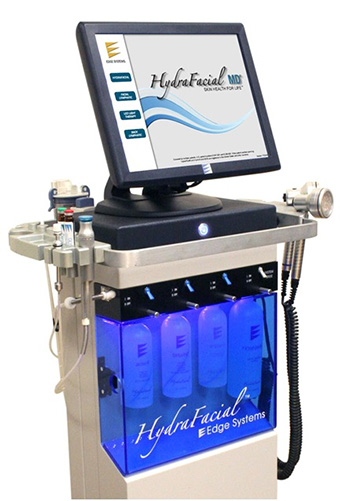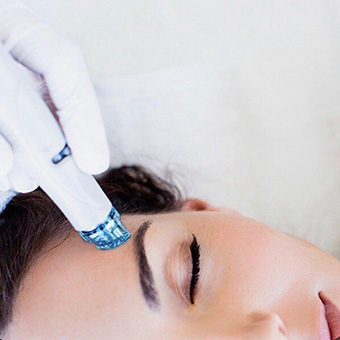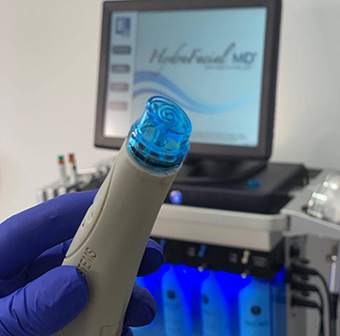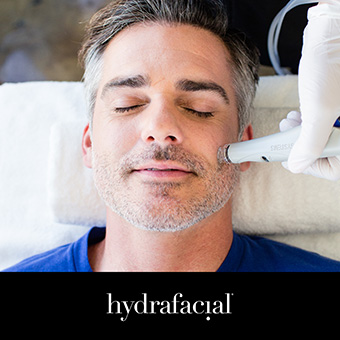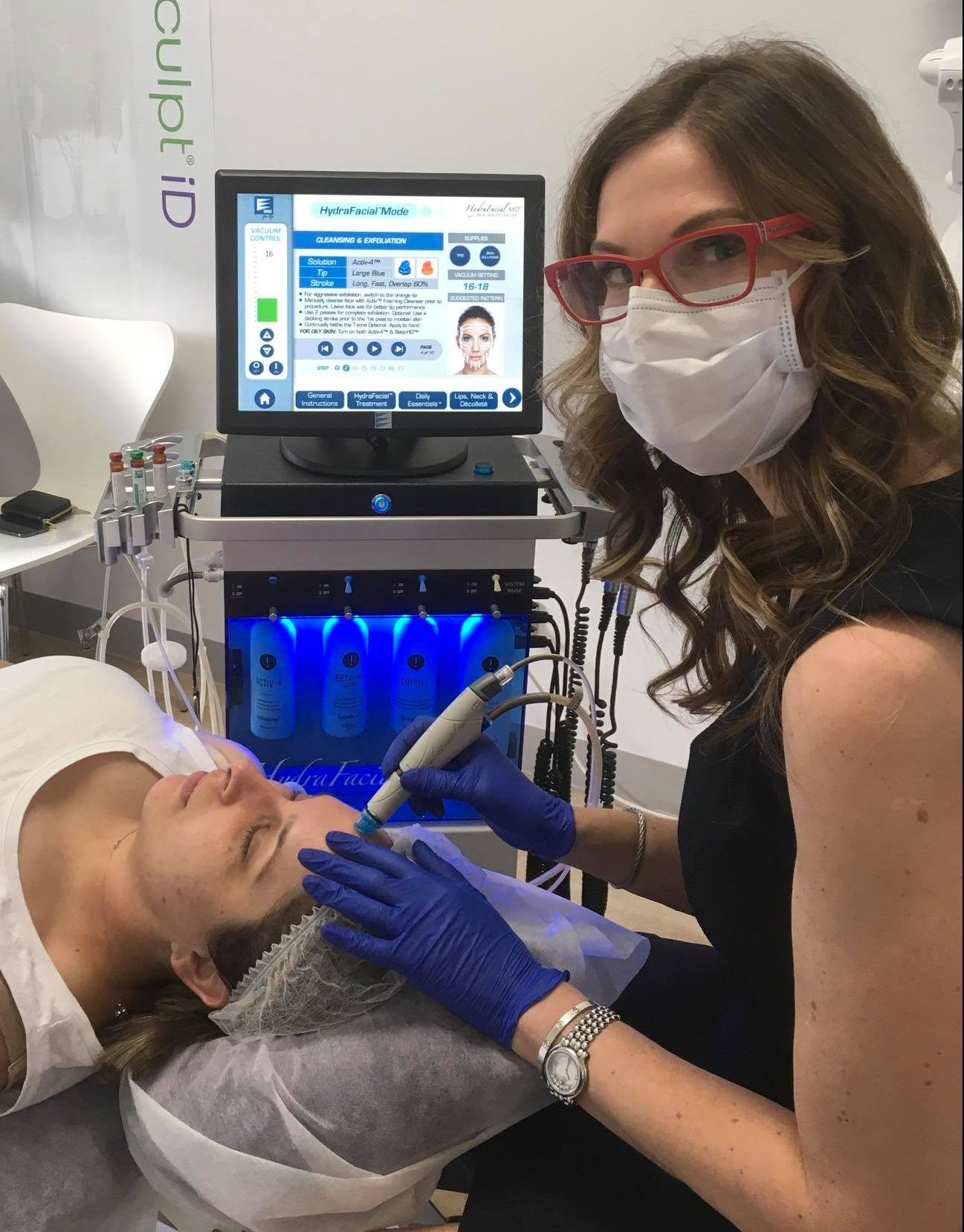 Our 90 minute
Signature HydraFacial Treatment
Step 1 – Lymphatic Drainage Massage – Helps guide lymph from the face to detoxify and improve puffiness.
Step 2 – Deep cleanse and exfoliation – Using cleansing serums combined with mild dermabrasion.
Step 3 – Skin Peel – A gentle skin peel helps soften the skin to prepare for painless extractions in the next step.
Step 4 – Extractions – Painless, automated extractions via gentle suction to clean out pores.
Step 5 – Infusion of serum containing anti-oxidants, hyaluronic acid and peptides are applied to nourish and protect.
Step 6 – Omnilux LED light therapy boosts the results and is a beautifully relaxing way to end your treatment. 20 minutes under the healing light as you enjoy a relaxing hand and arm massage.
Step 7 – Application of Priori advanced cosmeceuticals, sunscreen and minerals.
HOW MANY TREATMENTS ARE NEEDED
TO SEE RESULTS?
Most people feel an instant improvement in their skin after each treatment. A series of 6 treatments are usually recommended for improving the appearance of fine lines, wrinkles, hyperpigmentation, acne and oily skin.
$ 250 for our 90 minute Signature Hydrafacial treatment to face and neck.
$ 350 includes treatment to decolletage area.
$ 1250 "Optimum Results" package of 5 Signature treatments. (Saving of $250).
Other body areas POA (e.g. hands + arms, back)
1. Freedman, Bruce M. (2008) Hydradermabrasion: an innovative modality for non-ablative facial rejuvenation, Journal of Cosmetic Dermatology, 7, 275–280
2. Freedman, Bruce M. (2009) Topical polyphenolic antioxidants reduce the adverse effects of intense pulsed light therapy, Journal of Cosmetic and Laser Therapy, pg 1–4,